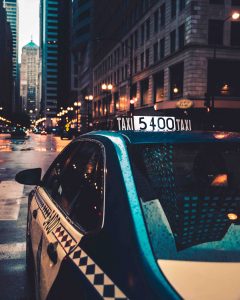 City officials are holding Lyft responsible after one of their drivers karate kicked a taxi driver, causing his death. The driver, Fangqi Lu, had previously been "deactivated" after punching one of his own customers in the face. The same driver then picked up a job driving for Uber weeks later during which he committed the fatal assault against Anis Tungekar. 
In this case, city officials are slapping Lyft with a fine for failing to disclose to authorities that one of their drivers committed an assault against a passenger. They are further alleging that had Lyft reported the crime to city officials, it would have prevented the death of Tungekar.
The city's early warning system is aimed at weeding out violent drivers, but Lyft faces significant liability issues in an assault case. Lyft may have been attempting to avoid a hefty payout by failing to report the incident. Now, Lyft may face one lawsuit for the assault and another one for wrongful death.