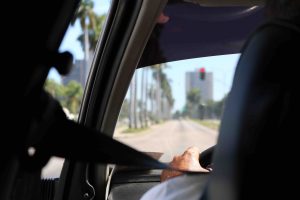 "Drunk driving" does not always mean operating a car on the open road while intoxicated. Under Illinois law, a person may be found guilty of driving under the influence if he or she is in "actual physical control" of a vehicle, even if the car is parked and not moving. To illustrate, an Illinois appeals court recently upheld the conviction and eight-year prison sentence of a man who was found passed out behind the wheel of his parked car.
The Driver was Not Driving
The case arose from an April 2012 arrest in Chicago. A police officer, responding to an unrelated call, came across a parked car with the driver's-side door open. The officer saw a man passed out behind the wheel. The officer observed the man had bloodshot eyes and his breath smelled of alcohol. The man subsequently failed a field sobriety test and declined a Breathalyzer test. The man had two prior convictions for driving under the influence.