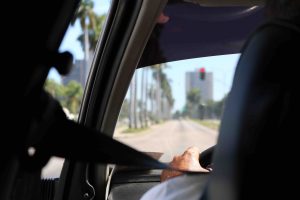 Javier Garcia, the 22-year-old man who drove an SUV into the Woodfield Mall in Schaumburg, has been charged with terrorism. Illinois State Law defines terrorism as any act that causes more than $100,000 worth of damage to a building with five or more businesses inside of it. Unluckily for Garcia, malls apply. He faces a second count of criminal property damage.
Investigators say that this was a planned attack and that Garcia had searched for the Woodfield Mall, including aerial shots of the mall. He seemed particularly interested in Sears for some reason, but no motive for the act has yet been unearthed. 
Those who were there on the scene when Garcia drove his SUV through the mall recall the vehicle barrelling through kiosks and shoppers running panicked for their lives. Garcia was caught on video browsing in Sears, then he left the building and drove his vehicle into the store. Police said that Garcia narrowly missed a children's train that had children riding on it. While no one was hit by the car itself, three people had to be taken to the hospital with minor injuries.