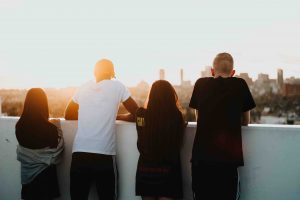 The personal relationships you once had that were so strong and prominent in your life can take a major hit if you are charged with a crime in Chicago. It is important to know that a lot of people in your life might stop contacting you or even wanting to interact with you once they learn of your criminal history. This is not uncommon. There are always ways you can go about repairing those personal relationships. Let us take a look at how you can repair personal relationships that were damaged when you were charged with a crime in today's post.
Make Initial Contact
It will be up to you to make the initial contact with all the people with whom you lost touch while in jail following a criminal charge. It is best to avoid handwritten letters, emails, and text messages right now. You will make more of an impact by calling or visiting the people with whom you want to reconnect. This shows them how important they are to you and how serious you are about reconnecting and rebuilding your relationship. It does not matter if it is your sibling, cousin, aunt, uncle, lifelong friend, neighbor, or even parent or spouse. The first impression you make will go a long way toward repairing the relationship.