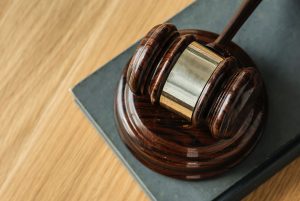 The former Empire star who allegedly got himself beat up to provoke racial tensions could still face the same charges again. Typically, double jeopardy would prevent such a trial from ever occurring, but a little-known precedent established right here in Cook County may allow prosecutors to file charges again after charges against Smollett were dropped by lead prosecutor Kim Foxx.
Prosecutors will use the long-decided case of mafia enforcer Harry "The Hook" Aleman as precedent for bringing new charges against Smollett. In Aleman's case, Cook County judge Michael Toomin ruled that because the judge in the original case had been bribed, the failed conviction and consequent acquittal did not count and allowed Aleman to be charged again with the same crimes
Toomin is the same judge who will hear prosecution arguments as to why Smollett should be tried again. The argument appears to be that Foxx should have recused herself from the case and since she did not, the entire episode was invalid from start to finish.