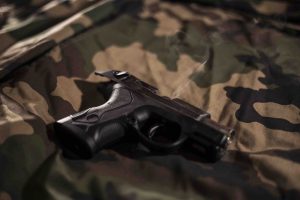 25-year-old Dwight Doty told a Chicago judge that since the trial involved him and he knew what was going on better than anyone else, he should be allowed to represent himself at trial. The judge denied his request. Doty is accused of killing a 9-year-old boy execution-style. 
The judge told Doty that he believed his pro se defense motion was just a bid for delay. When a defendant petitions the court to represent themselves, the judge must sign off on the motion before allowing it to proceed. Famous individuals who represented themselves unsuccessfully include Colin Ferguson and Ted Bundy. In both cases, you had defendants with enough presumed intelligence to carry on the task of questioning witnesses. Both proved to be monumental disasters, however.
A judge in a criminal trial has a vested interest in ensuring that the proceedings are carried out fairly. In this case, the judge grilled Doty on his education and asked him why he thought he was qualified to try a case against two skilled defendants. Doty did not seem to have a good answer to that question, but was that good enough for the judge to deny his motion?