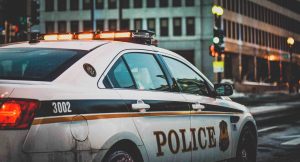 Video footage showed a 6'6" officer pushing and punching a mentally-ill patient in the face. Yet this officer has had all charges against him dismissed. A department beleaguered by numerous complaints of police brutality and violent criminal activity now faces another scandal in which their reputation hangs in the balance.
Rayshon Gartley was involuntarily committed to Jackson Park Hospital. He was escorted there by police officer Clauzell Gause. Gartley was handcuffed when he was being pushed, and at one point, held down on the bed while punched. 
Gause was initially charged by Cook County prosecutors, but those charges have since been dismissed. Here, we will take a closer look at why.