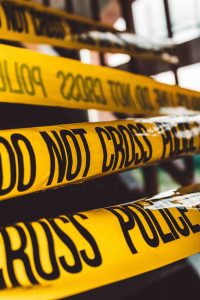 Lowell Houser calmly called the police, identified himself as an off-duty Chicago police officer, and told the dispatcher that he had to shoot the man who just came after him. The man was Jose Nieves, a neighbor who was not found with a weapon, and the two were known to have issues with one another in the past. When prosecutors caught wind of that, they charged Houser with first-degree murder.
Now, another disgraced Chicago police officer will stand trial for abusing the public trust and tarnishing the badge. If convicted, Houser could face life in prison without parole. 
Houser will claim that he was acting in self-defense and that the shooting was justified. He claims that Nieves threatened to shoot him and reached for his waistband.