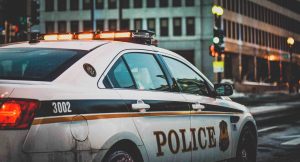 The trial of Shomari Legghette is set to begin. Legghette is charged with murdering 31-year Chicago police commander Paul Bauer after the two men tussled in a stairwell outside the Thompson Center in February of 2018. Legghette faces an uphill battle. Legghette faces a first-degree murder charge along with several drug and weapons charges. Legghette, who is a four-time convicted felon, may take the stand on his own behalf. He will say that the killing was in self-defense and the defense will introduce evidence that Bauer and Legghette had a long acrimonious history.
Taking the Stand on Your Own Behalf
The decision to place a defendant who is facing criminal charges on the stand is a difficult one for an attorney to make. If you allow your client to take the stand, it opens the prosecution up to bring in other evidence of past crimes. In this case, however, the defense may have no choice. It is common for those who argue that a killing was justified because it was done in self-defense to take the stand.