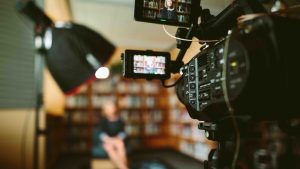 John Coli Sr., a former Teamsters union boss, has been charged with extortion. Coli Sr. has an interesting reputation. Known for his brash and uncompromising language, he once told an attorney in a deposition to go "fudge" themselves. For years, controversy surrounded many of his decisions. He was accused of nepotism, cronyism, and having ties to criminal organizations. 
According to the FBI, Coli was recorded urging a West Side film studio to dump one of its executives after the exec refused to pay him extortion money. Coli used gay slurs to describe the man as a rat and a whistleblower. Interestingly, however, Coli then pleaded guilty to the corruption charge and offered his own testimony in exchange for a lenient sentence. 
Coli was accused of extorting over $300,000 from the aforementioned film studio by threatening labor strikes. Major television shows such as Empire and Chicago Fire are filmed at the studio as well as major films.