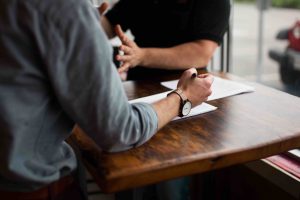 Facing a criminal charge in Chicago is never an easy task, even if you have gone through the experience in the past. Each instance is different, especially if the charges or crimes are different. There is quite a bit you might not be prepared for when it comes to dealing with a criminal charge, which is why we have compiled this list of important questions to ask your criminal defense attorney after a criminal charge has been filed against you.
What Actions Should I Take?
Even though you were the person charged with the crime, you can still help the attorney move forward with your case. It is important to ask your attorney this question because he or she might have a list of things for you to accomplish or provide them as part of the defense strategy. For example, you might need to provide the attorney with documents that could help your alibi or other parts of the case. Do you need to enroll in a drug or alcohol abuse class? Find out as soon as possible what you need to do to aid the attorney working your case.