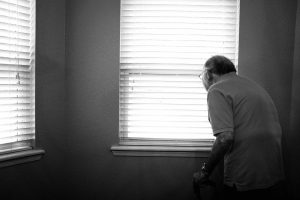 Krysztof Marek entered a neighboring apartment and killed four people who were gathered around the table for dinner. Then he went upstairs into another apartment and executed a fifth. Why? According to police, the man was being evicted from his Chicago condo. Marek left behind a note in his native Polish: "Tomorrow!! No Mercy! Enough!! They have to pay for it!!"
After executing the five people, Marek went back to his own apartment and greeted officers as they came to his door. He told them that he thought they were looking for him and then he confessed to the murders. 
Investigators later found multiple grievances against his neighbors although it was not clear specifically which neighbors had incited Marek's anger. Marek had accused one neighbor of walking too loudly on the floor above his apartment. He left behind a series of unhinged messages that seem to be gearing himself up for the attack.