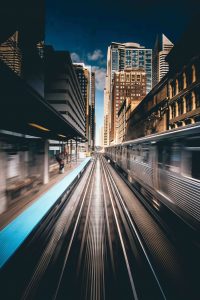 While the city is still fuming over the Jussie Smollett plea bargain, four Chicago cops are facing termination after the shooting death of Laquan McDonald. At least part of the accusations surrounding that teen's death claim that the police officers covered up key elements of the case to clean their hands in the shooting. While shooting deaths of young black men have taken center stage in the media over the past few years, resulting in the advent of the Black Lives Matter movement and riots in both Ferguson, Missouri and Baltimore, convictions of police acting in the line of duty remain rare.
Five Years Later, an Evidentiary Committee Will Decide Their Fate

While for many, it may appear reassuring that these four officers are being held accountable for the killing, there is an intriguing question as to why the case is being brought before committee now. Laquan McDonald was shot to death in 2014. Part of the reason has to do with whether or not the four officers involved in the shooting lied to investigators and gave false statements. However, five years seems an awfully long time for the officers to remain on the force while the slow wheels of internal affairs built a case against them.