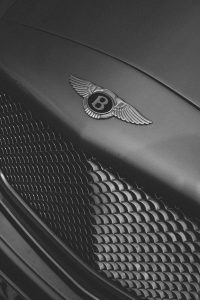 A Chicago pastor has been charged with fraud after bilking funds earmarked for needy children to purchase a Bentley. Federal authorities allege that Rev. Clarence Smith Jr. stole thousands of dollars from a federal program that helped feed children whose parents could not afford to feed them. Authorities say that Smith used the money to buy a $142,000 Bentley and for other expenses that had nothing to do with starving children. 
Smith's ministry is geared toward those who had a history of criminal activity. The motto outside of his church reads: "Ministry meaningful to the imperfect man." Smith was convicted a decade ago of using forged signatures to rob the estate of a dead man of over $100,000. 
Since his release from prison, Smith has had some financial struggles. In 2012, he filed for bankruptcy, claiming that he only had $20 to his name. He was still paying restitution for the theft for which he went to prison. Court records show that he owed the man's estate an estimated $80,000. He also owed $8,000 in overdue property taxes for his church.