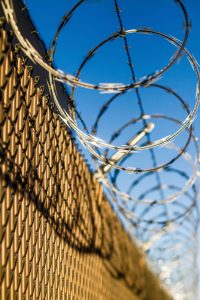 Yet another Chicago Alderman is headed to prison after being handed a one-year sentence for defrauding a personal charity. According to prosecutors, Willie Cochran used his charitable fund to pay for gambling trips, expensive meals, and accessories for his Mercedes. Cochran pleaded guilty to one count of wire fraud, which ended his City Council position. 
Cochran's lawyers hoped to secure probation for their client with six months of house arrest. Instead, Cochran will spend the next year behind bars. 
Since 1972, 30 Chicago Aldermen have been convicted of crimes and several more have been charged. Cochrane, who was charged by federal authorities, will spend the next year in federal prison along with several other Chicago Aldermen who were convicted in a federal sting aimed at uprooting corruption in the Chicago City Council. These include "Fast Eddie" Vrdolyak and William Beavers who were both convicted after leaving the City Council and most recently, Edward Burke who is accused of using his position to force prospective developers to use his tax law firm to secure building permits. Another Alderman, Carrie Austin, is under investigation for the suspicious purchase and construction of a Chicago home.