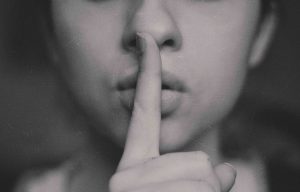 A self-proclaimed madam is on trial for prostitution charges and may be in more trouble still after posting an ad online at sexyjobs.com. The ad promised an extraordinary opportunity to work at a Chicago-based "members only" club. In the ad, she describes the "Premier Playhouse" as a kink-friendly place that has been providing "legal fun" for "over ten years." Now, federal prosecutors want her jailed while she is awaiting trial on charges that she set up a bawdy house right here in Chicago.
No-fun prosecutors allege that 31-year-old Jessica Nesbitt (aka: Madame Priscilla Belle) set up a house of prostitution, conspired to commit prostitution, and illegally structured bank withdrawals to evade reporting requirements. 
Madame Priscilla has pleaded not guilty to all charges and has since been released on a $250,000 bond. As part of the bond release, she was restricted from doing any business through her company, Kink Extraordinaire. Nor is she allowed to have any contact with her former employees. Prosecutors have asked the federal judge to revoke Madame Priscilla's bond.