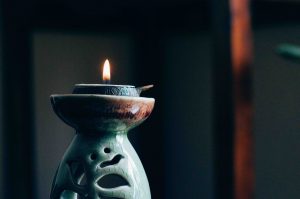 South suburban Orland Park was home to a massage parlor that was recently closed. One of the masseuses has been charged with prostitution. 53-year-old Jihua Dun allegedly propositioned an undercover police officer, offering to perform a sex act in exchange for money. The former employee of Ty Spa gave the massage to the officer on March 7.
Law enforcement was prompted by complaints from patrons. According to a press release by the Orland Park Police Department, certain spa employees were "unlawfully touching" and propositioning customers. After allegedly propositioning the undercover officer, investigators entered the business and arrested Dun. She was released after posting bond and will appear in court mid-April.
The business license for the spa was immediately revoked after the arrest. The future of Ty Spa depends on the outcome of a pending hearing before Village officials. According to police, three years ago, a spa called Zy Massage was listed at the same address. It was also shut down because two employees were charged with prostitution. A police spokesperson said it was common for a new unrelated company to open in a location previously occupied by the same type of business for commercial purposes.