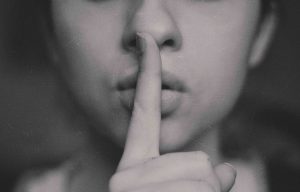 A self-proclaimed madam is on trial for prostitution charges and may be in more trouble still after posting an ad online at sexyjobs.com. The ad promised an extraordinary opportunity to work at a Chicago-based "members only" club. In the ad, she describes the "Premier Playhouse" as a kink-friendly place that has been providing "legal fun" for "over ten years." Now, federal prosecutors want her jailed while she is awaiting trial on charges that she set up a bawdy house right here in Chicago.
No-fun prosecutors allege that 31-year-old Jessica Nesbitt (aka: Madame Priscilla Belle) set up a house of prostitution, conspired to commit prostitution, and illegally structured bank withdrawals to evade reporting requirements. 
Madame Priscilla has pleaded not guilty to all charges and has since been released on a $250,000 bond. As part of the bond release, she was restricted from doing any business through her company, Kink Extraordinaire. Nor is she allowed to have any contact with her former employees. Prosecutors have asked the federal judge to revoke Madame Priscilla's bond. 
Was the Business Legal?
When it comes to prostitution, there is a lot of gray area. In fact, it is all gray area. For instance, you cannot take money as part of a business transaction with sex as the service rendered—unless there is a video camera involved. Additionally, dominatrices can perform services for clients so long as there is no actual sexual contact. The latter is precisely what Madame Priscilla is claiming happened. In a statement, she said that to the best of her knowledge, nothing she nor her business did were illegal nor did they ever engage in prostitution. Instead, they provided "fetish-based eroticism" for clients.
On the other hand, the prosecution will claim that she put out ads on sites like eros.com offering sex with herself and her employees. There was also, apparently, a mailing list. 
How Bad are the Charges?
The charges are bad. Nesbitt could face up to 20 years in prison if convicted. Federal prosecutors are also seeking the forfeiture of her building where the sex acts were allegedly performed. Each of the rooms in the building was geared toward role play and exploring different fetishes. All of this is okay, so long as money did not exchange hands for sex alone. 
Did She Violate the Terms of Her Bond?
It is unclear whether Nesbitt violated the terms of her bond. She did use a different company to establish the ad, but the billing address listed her three-story building that the feds want to seize. Prosecutors, of course, believe that Nesbitt is attempting to set up her old business under a new name. 
Talk to a Chicago Criminal Defense Attorney
If the feds are accusing you of running a bawdyhouse, then you need a Chicago criminal defense attorney who can handle federal charges. David Freidberg has defended clients in both state and federal court. Call us today at (312) 560-7100 or talk to us online to find out more about how we can help.