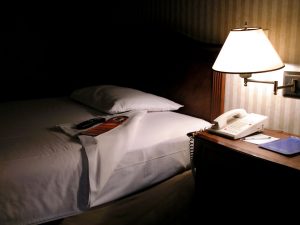 This summer, police officers across the United States have been cracking down on prostitution-related offenses. Sting operations aimed at stopping the solicitation of prostitution have been executed across the country, including several in Illinois. The Chicago Tribune reports that a recent sting operation in Arlington Heights resulted in 14 men being charged with the crime of soliciting a sexual act. The Arlington Heights police carried out the sting by placing ads on the internet designating a specific time and hotel for interested people to meet. When individuals arrived at the designated hotel room a female undercover agent greeted them. Additional officers were waiting to arrest offenders who offered money to the undercover agent for sexual acts and to charge them with misdemeanor solicitation of a sexual act.
What Constitutes Entrapment?
Typically, entrapment occurs when a police officer induces someone to commit a crime that he or she would otherwise not have been disposed to commit. Entrapment can be used as a defense to a criminal charge, and is often alleged by defendants who have been charged with solicitation of a sexual act. In Illinois, the legal test for entrapment is contained in 720 ILCS 5/7-12 and prohibits a criminal defendant from being convicted if their illegal conduct was either incited or induced by a public agent in order to obtain evidence for the prosecution of that person. However, entrapment can not be used as a defense if the defendant was predisposed to commit the crime and the public agent simply provided them with the opportunity to commit it.