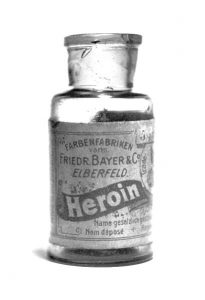 Did you know that drug dealers can be held criminally responsible if their clients die from an overdose after purchasing their drugs? In Illinois, a drug dealer in this situation can be charged with reckless homicide. This is exactly what recently happened to an alleged drug dealer in Chicago known as "Big D."
The Journal Times reports that the Burlington police discovered an unresponsive 28-year-old man passed out in his car at a gas station back in May. Officers tried to revive the man but unfortunately he passed away and was pronounced dead at the scene. The Milwaukee County Medical Examiner indicated that the man's cause of death was a fentanyl overdose, according to the Times. Fentanyl is an opioid-based painkiller that can be legally prescribed by a physician, but which is also sold illegally on the street.
As part of the investigation, police officers interviewed a witness who told the police that a person known as "Big D" had supplied heroin and other illegal drugs to the deceased victim shortly before his death. The dealer was identified and law enforcement officials arranged a sting operation under which the cooperating witness arranged to purchase drugs from Big D. Afterwards the dealer was arrested, charged with first-degree reckless homicide, delivery of narcotics, and conspiracy to manufacture or deliver heroin, and is being held on $100,000 bail.