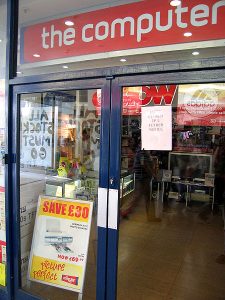 The Illinois felony murder rule is a heavily debated topic. In fact, the Illinois law is one of the broadest in the country. The suspect of an armed robbery committed in Carpentersville, IL is being charged with murder because his accomplice died during the execution of the crime. U.S. Marshals apprehended the suspect, Bobby Heard, 32, in St. Louis, Missouri, according to the Kane County state's attorney's office.
At around 7:30 PM Heard and his partner, Kenyon R. Slater, 37, armed with handguns, broke into a computer store on the 1600 block of Ravish Lane according to Carpentersville police and prosecutors. After restraining two employees and pistol whipping one, the thieves grabbed cash and electronic equipment before fleeing the store. While Slater and Heard were fleeing the scene one of the store employees broke free, picked up a handgun, ran toward the thieves, and shot Slater in the store parking lot, according to prosecutors.
According to the Kane County coroner's office, Slater, a Chicago resident, was driven to Sherman Hospital in Elgin, IL where he later passed away. Heard fled the scene in a vehicle that was driven by an unknown third suspect. A warrant was later issued for his arrest, charging him with a felony count of armed robbery and felony murder for the death Slater.