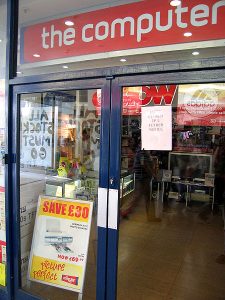 The Illinois felony murder rule is a heavily debated topic. In fact, the Illinois law is one of the broadest in the country. The suspect of an armed robbery committed in Carpentersville, IL is being charged with murder because his accomplice died during the execution of the crime. U.S. Marshals apprehended the suspect, Bobby Heard, 32, in St. Louis, Missouri, according to the Kane County state's attorney's office.
At around 7:30 PM Heard and his partner, Kenyon R. Slater, 37, armed with handguns, broke into a computer store on the 1600 block of Ravish Lane according to Carpentersville police and prosecutors. After restraining two employees and pistol whipping one, the thieves grabbed cash and electronic equipment before fleeing the store. While Slater and Heard were fleeing the scene one of the store employees broke free, picked up a handgun, ran toward the thieves, and shot Slater in the store parking lot, according to prosecutors.
According to the Kane County coroner's office, Slater, a Chicago resident, was driven to Sherman Hospital in Elgin, IL where he later passed away. Heard fled the scene in a vehicle that was driven by an unknown third suspect. A warrant was later issued for his arrest, charging him with a felony count of armed robbery and felony murder for the death Slater.
Prosecutors said that Heard's bond was set at $3 million as he awaits extradition to Illinois while in Greene County Jail in Springfield, Missouri.
The Illinois Felony Murder Rule
Under Illinois law, a person can sustain a felony murder  charge if one or more of their accomplices are killed while certain crimes are being committed. Modern interpretations of the rule require that the offense being committed be a dangerous one, or one that is committed in a dangerous manner. This rule is meant to deter more dangerous felonies. Critics of the felony murder rule argue that it is unjust because the rule requires no intent to kill. However, proponents argue that the rule upholds the principle that sanctifies human life therefore imposing harsher penalties for crimes that result in the destruction of a human life.
The Application of the Rule
The rule is so heavily disputed because of its wide application in criminal cases. The Illinois interpretation of the rule follows proximate cause theory, which states that felons are accountable for any foreseeable deaths that occur during the attempted commission or commission of a felonious act. Illinois courts have accepted the proximate cause theory to quell the innate harshness of the penalty. However, in real life application the rule has been applied quite expansively, and some would state, unfairly.
In fact, an investigation into 10 Chicago criminal cases in which the felony murder rule was applied showed that three include police officers firing at vehicles evading the officers, which is a forbidden practice and a violation of the Chicago police department's 'deadly force' policy.
Another investigation unearthed that nine cases within five years that included killings by Cook County Sheriff's officers and the Chicago Police Department have resulted in civilians being charged with felony murder.
Conclusion
Being charged with a criminal offense can be one of the most heartbreaking and difficult things to happen to someone. There truly is not anything that can prepare you for an arrest, questioning, spending a night in jail, or more You should not navigate the complicated and murky waters of criminal law on your own. You need an experienced, qualified attorney who will protect your best interest and do everything possible to win your freedom. When you need the best contact David Freidberg, attorney at law.
(image courtesy of Solipsist~commonswiki)