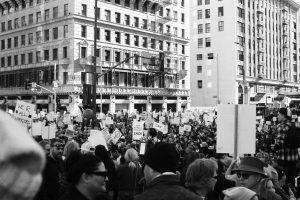 Recent studies show that hate crimes in Chicago have increased by 20% between 2015 and 2016. New police data show that hate crimes are at a five-year high and have outpaced previous years. In fact, data show that since the last election, the number of victims of hate crimes has increased. People are treated differently, and the social dynamics of the city are shifting. Most hate crimes reported in the city have historically been toward gay men and blacks, but now they are increasingly toward Arabs, Muslims, and Hispanics. News reports continue show videos of city dwellers confronting women and men for wearing shirts that support other nations, other religions, and other races.
What Constitutes a Hate Crime?
Legally, hate crimes are any crimes motivated by some form of bias. Hate crimes are violent acts that target groups or individuals based on an identifier such as nationality, race, sexual orientation, or religion. Someone can be charged with committing a hate crime when he or she acts violently against a religious establishment or house of worship based solely on the nature of that institution. Expert attorneys know the latest changes that Illinois lawmakers have put into effect regarding these violent crimes.