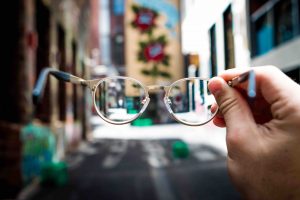 In most courtrooms, you will note the image of Lady Justice who carries scales and is blindfolded. This carries the connotation that justice or the criminal justice system should be (but is not) blind to prejudice and other characteristics of the baser intellect. No better (nor ironic) evidence of this fact can be shown in the case of a black teen who was given 76 years on the word of a legally blind witness.
How did this happen? Well, let us take a look.
First, you have a defendant who is wearing an orange jumpsuit. Second, you have a compliant witness who probably could not pick the defendant out of a lineup but nonetheless could pick out an orange jumpsuit. Then, the prosecutor asked the witness if he could identify the man who shot two people, killing one and wounding another. The witness identified the man in the orange jumpsuit.