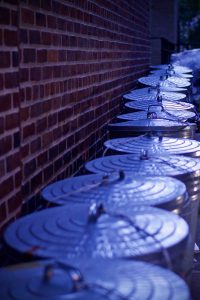 A Chicago resident was charged with killing his mother on Christmas Eve.
A representative from the Chicago Police Department stated 25-year-old Robert Wallace allegedly left the body 67-year-old Betty Wallace in a garbage can a short distance from her home on the far south side of the city.
Employees of Streets and Sanitation found the mother's body on December 24th when removing trash in Morgan Park at the 108000 block of South Prospect Avenue. According to police, she had sustained blunt trauma injuries to the head and her legs showed signs of stab wounds.