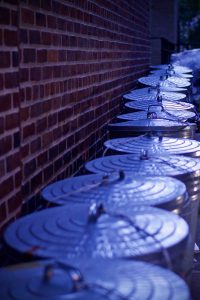 A Chicago resident was charged with killing his mother on Christmas Eve.
A representative from the Chicago Police Department stated 25-year-old Robert Wallace allegedly left the body 67-year-old Betty Wallace in a garbage can a short distance from her home on the far south side of the city.
Employees of Streets and Sanitation found the mother's body on December 24th when removing trash in Morgan Park at the 108000 block of South Prospect Avenue. According to police, she had sustained blunt trauma injuries to the head and her legs showed signs of stab wounds.
Robert Wallace was placed in custody several hours later and charged with first-degree murder on December 26th.
If you are facing murder charges, a murder criminal defense attorney in Chicago is adept at composing effective defense strategies that will challenge all aspects of the prosecution's case.
The Different Forms of Criminal Homicide
Murder is the act of taking a human life with premeditation. Homicide is the act of taking a human life, but may not be premeditated. The homicide rate in Chicago is so high that the decline of the homicide rate in Chicagoland alone accounted for a decline in the national trend of killings in 2017.
Murder
Murder is commonly differentiated into various subcategories. People are most familiar with murder in the first or second degree.
The most egregious of all homicide charges is first degree murder, which takes place when one person kills another after planning to kill them. The key factors are planning (forethought) and malicious intent (malice). As a result, first degree murder carries the most severe repercussions, including the death penalty in states that institute capital punishment.
Second degree murder is applied when a person may have had the intention of killing someone, but did not plan it. Crimes of passion fall into this category. This also applies to situations in which the actions of an individual were so reckless that death was easily foreseeable even if murder was not the intention (i.e. driving a car into a crowd of people).
Manslaughter
With a charge of manslaughter, the accused did not plan the crime. Additionally, he or she did not plan on the victim dying. Typically, an accident occurs resulting in death.
Examples include:
A guardian leaving an infant in a hot car with no intention of killing the child

A well-intentioned doctor who prescribes drugs for a patient that end up being lethal

A kidnapper holds a victim hostage for ransom and the hostage dies after being gagged
Penalties commonly vary by state, but are typically less severe than second degree murder.
Justifiable Homicide
Justifiable homicide applies when someone kills another person in self-defense. Technically, it is not a charge but a classification used by police in a situation in which someone died, but no crime was committed. Because the act was justified, the person who committed the act will not be held criminally liable, but civil penalties may apply.
Murder Criminal Defense in Chicago
Your life hangs in the balance if you are facing murder charges. It is imperative that you choose experienced legal representation who will defend you against a potential sentence that can have a significant impact on your family. The quality of your defense could be the factor determining whether you spend the rest of your life in prison.
The law offices of David L. Freidberg offer high-quality legal defense for individuals in Chicago and the surrounding area who are charged with murder. We appreciate the fact that charges of this nature are the most serious and we understand the magnitude of our responsibility to preserve your rights and freedom.
Schedule a free consultation or call (312) 560-7100 today to discuss your case. We are available to help you 24 hours a day.
(image courtesy of Thomas Dils)