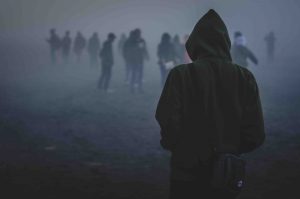 In 2014, Shamiya Adams went over to her friend's house for a sleepover on Chicago's West Side. It was a completely random event. Calculating the odds that something like this could happen would drive a person insane. No doubt her family is wondering how or why such a tragedy could happen.
The shot missed its intended targets and left no trace that it had struck the building where the 11-year-old was. It made its way through an open window that was up a few inches just to let the air in. It then proceeded to travel through a closet wall, went into the bedroom where Shamiya was, and struck her in the head.
Now, a 24-year-old, Tevin Lee, has been charged with her murder. He is the one who police say fired the bullet that entered the skull of Shamiya Adams.