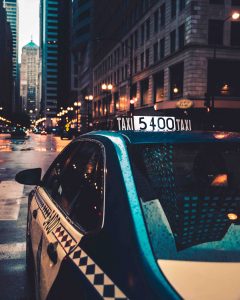 Chicago taxi driver Mustafa Dikbas was accused of holding a woman hostage and sexually assaulting her in his taxi earlier this year. The man was later arrested in Oswego for a 2007 sexual assault that also occurred within a taxi. 
The investigation began in 2007 when a woman told police that she had been sexually assaulted on a trip from Chicago to Oswego by her cab driver. She was able to provide a description of the driver to police but did not know the name of the cab company and could not provide information on the vehicle. DNA evidence was collected and found its way into the DNA index system. 
Dikbas was arrested earlier this year in a similar assault on a 26-year-old woman in his taxi and charged with aggravated criminal sexual assault, aggravated criminal sexual abuse, and kidnapping. Dikbas's DNA was entered into the system and turned up a match.