Chicago's "Ban the Box" law, which prohibits certain employers from requesting criminal background information on job applications goes into effect January 1. However, this information can be requested – and must be provided – once the applicant is invited for an interview, or when a conditional offer of employment is made. Employers may also conduct criminal background checks at this time. The only way to completely avoid having to disclose your criminal history, or to keep it from turning up during a criminal background check, is to have the records expunged or sealed.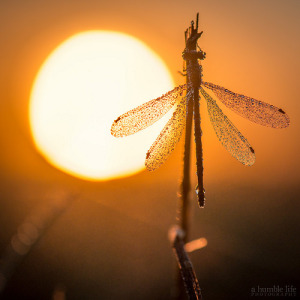 Getting a Chicago Misdemeanor Expunged
The "ban the box" law is an important tool that will help qualified applicants who happen to have arrests or convictions in their past proceed to the interview stage. Unfortunately, it does not go far enough to help those with a criminal background get a fresh start. Under the law employers are not prohibited from refusing to hire an applicant based on his criminal background – it simply prohibits them from asking on the job application. Employers are free to not hire someone with a criminal history once they learn about it, either because the applicant disclosed it during the interview stage or because it turned up during a criminal background check. And the general public harbors a great deal of prejudice against those with a criminal background, even though the individual paid his debt to society by fulfilling the terms of his sentence.
That is why you should schedule an appointment with an experienced criminal defense attorney to discuss having your criminal record expunged. Illinois law allows certain convictions and arrests to be expunged from your record. If a conviction or arrest is expunged from your record, it is as though it never happened – it will be removed from both the court and police files. So if a prospective employer asks whether you have ever been arrested or convicted of a crime, you can honestly say no without fear of repercussions.
Not all criminal convictions can be expunged. Misdemeanors, for example, whether violent or non-violent, can never be expunged, unless
the conviction was overturned or vacated, or
you were sentenced to supervision.
If you were charged with a violent misdemeanor, but the charges were ultimately dismissed or you were acquitted, you may think that you do not need to have your record expunged. After all, you were found innocent. But not all employers view an acquittal as a sign of innocence, and they may come to their own conclusions based on the arrest and court records. Even if you were found not guilty, or were never brought to trial, you should still see, to have the criminal records expunged in order to avoid the possibility of an employer using it as a reason to not hire you.
A criminal defense attorney experienced in handling expungements can review your criminal history to help you determine whether you are eligible to have your arrest and/or conviction expunged from your records.
Getting a Chicago Misdemeanor Sealed
If you are unable to have your criminal history expunged, you may still be able to have it sealed. Once sealed, your criminal record cannot be released to employers, unless you are seeking work at a hospital, around children, as a firefighter or police officer or as a driver.
Like expungements, there are certain criminal records that cannot be sealed, including convictions for assault or battery. If you were not convicted – either because the charges were dismissed or you were acquitted, or if you were sentenced to supervision, you may be able to have the records sealed, regardless of the nature of the charge.
Chicago Record Expungement and Sealing Attorney
Regardless of whether you have been arrested, charged or convicted of a crime, you deserve a second chance. Unfortunately, many prospective employers will deny you that chance simply because of a mistake you made in the past that led to an arrest or criminal conviction. While the ban the box law gives those with a criminal record a chance to make it to the interview stage, it is not enough. That is why it is important to contact a Chicago expungement and sealing attorney. The only way to keep your criminal record hidden is to it expunged or sealed. David L. Freidberg understands how to get your criminal record sealed or expunged. Contact our offices today at 312-560-7100. Somebody is available at our Chicago, Skokie or DuPage County office to take your call 24/7.