A Villa Nova woman was arrested and charged with possession of a controlled substance after accepting delivery of almost 700 Xanax pills. The arrest was made through the combined efforts of the U.S. Department of Homeland Security, the U.S. Postal Service and the DuPage County Sheriff's Office.
DuPage Possession of a Controlled Substance
Drug crimes require an aggressive defense, and that defense must begin immediately. In any criminal case, there are certain procedures law enforcement must follow in order to ensure that each defendant is afford a fair trial. One of the most important is the fundamental right against unlawful searches and seizures, and law enforcement's motivation and justification for initiating a search is the most important aspect of any drug crimes defense.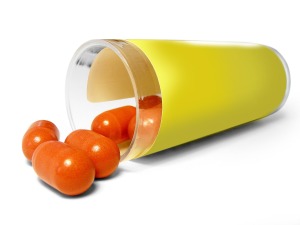 In this case, there are a number of concerns regarding the arrest and subsequent search of the defendant's residence.
U.S. Customs and Border Patrol intercepted a package addressed to the defendant containing the Xanax. Undercover officers then proceeded to deliver the package to the defendant's home and, when she accepted it, immediately arrested her for possession of a controlled substance. It is unclear whether the defendant did any more than simply accept the package; if that is all she did, it is very alarming that she was promptly arrested without any further action on her part.  Just because the package was addressed to her does not mean she knew it contained 700 Xanax pills and, in order to be charged with possession, the defendant's possession must have been knowing. A roommate, friend or family member could have arranged for it to be delivered to her house for their own personal use, and simply addressed it to her so she could accept it. The defendant could not be said to be in possession of the Xanax if she had no idea what was in the package; in such a case, she would have just been in possession of a package delivered to her.
There is, of course, also the possibility that she had a valid prescription for the pills and got them filled out of the U.S. because she had no health insurance and it was cheaper to purchase them elsewhere than have the prescription filled at a local pharmacy.
Next is the search of defendant and her home. Police are able to conduct a search incident to arrest, without the need to first obtain a search warrant. The purpose of the search is to ensure officer safety and prevent the destruction of evidence. However, a search incident to arrest is limited, generally to an area within the defendant's reach. Since the defendant accepted the package at her front door, law enforcement was legally permitted to search that area within her immediate reach; a search of the entire residence seems beyond the scope of her reach.
However, in this instance it appears that the defendant's home was searched pursuant to a search warrant. A thorough review of the search warrant, as well as the evidence provided to the judge who issued the warrant, is very important. As I said, the fact that the pills were addressed to the defendant is not enough to prove that she knew what was in the package or had in any way arranged for it to be delivered to her. Because the package could have been sent, unbeknownst to her, by a friend, family member or roommate who planned to pick it up after it had been delivered, the fact that the police was able to get a search warrant is suspect. They could have delivered the package and conducted surveillance, or even gotten a warrant to tap her phone for a limited time to see if she made any calls regarding the pills, before being issued a warrant to search her home.
The circumstances surrounding law enforcement's acquisition of the search warrant and their immediate arrest of the defendant would all need to be thoroughly examined in order to determine whether police violated the defendant's right to be free from unlawful search and seizures.
Chicago Drug Crimes Attorney
Drug crimes are taken very seriously under the law and conviction exposes you to significant prison time and fines. If you have been charged with any drug crimes your first call should be to Chicago drug crimes attorney David L. Freidberg, P.C. With almost 20 years' experience handling Chicago drug crimes cases, the Law Offices of David L. Freidberg, P.C., will thoroughly examine all of the evidence against you, as well as whether law enforcement followed proper procedures before, during and after your arrest. Contact our Chicago, Skokie or DuPage county office immediately, day or night, at 312.560.7100 to schedule a no-cost initial consultation.