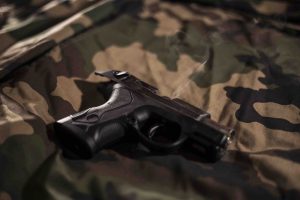 Juan Lopez, the man who gunned down a police officer and two hospital employees (one of whom was his former fiance) before turning the gun on himself, is now known to have had an order of protection filed against him by his ex-wife. The same day, the man entered her home, stole some of her property, and then destroyed everything else. His ex-wife told officers that the man responsible for destruction and theft had a key to the place and that she had a protective order issued for her husband. Detectives never questioned Lopez, however, who would have been the key suspect in any follow-up investigation.
Reports Unearthed Years After Shooting
The Chicago Tribune unearthed the report years after the shooting after an open records request. The details raised renewed concerns about how seriously law enforcement takes restraining orders. In this case, the wife had a restraining order against her husband and the husband appeared to violate that restraining order, in the process, committing a serious crime. However, police never followed up on the lead and Lopez went on to commit an even more serious crime.