Illinois' concealed carry law, which passed the state legislature in July 2013, officially went into effect when the state police began sending out its first round of permits in late February. As of March 1, 2014, 5,000 license applications had been approved and were processed for mailing, and 46,000 applications had been received so far overall.
Illinois' domestic violence laws prohibit an individual who is the subject of an order of protection (a restraining order) from possessing or acquiring a gun. The new concealed carry law prohibits those convicted of domestic violence – whether domestic battery, aggravated domestic battery or similar offense in another jurisdiction – from obtaining a concealed gun permit. But domestic violence advocates are worried that it doesn't do enough to keep firearms out of the hands of perpetrators.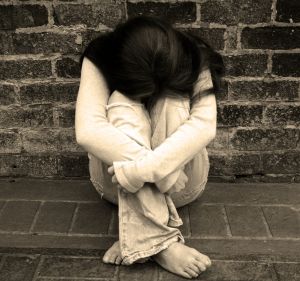 Section 15 of the concealed carry law allows police to object to the granting of a permit if the applicant has been arrested for any reason five or more times in the seven-year period preceding the application. An objection postpones the decision of whether to grant a permit for 90 days. During that time the police forward all prior arrest information to the Board, which will then decide whether or not to issue the permit.
Because those charged with domestic violence are often repeat offenders with a pattern of escalating abuse, advocates are concerned that the "five arrests in seven years" prohibition is insufficient to protect victims.  Many domestic violence victims file for restraining orders but then drop them out of fear, or don't take the next step of pressing criminal charges. In other cases, perpetrators are never prosecuted, even when an arrest is made because the victim ultimately refuses to cooperate out of fear. This "loophole," then, would allow otherwise violent perpetrators to get their hands on a concealed carry permit.
Objections to the Applications
Since the law went into effect, sheriff's departments in Cook and Lake Counties had opposed 237 out of 14,369 concealed carry permit applications because of domestic violence and orders of protection. The Chicago Police Department objected to 86 out of 3,186 applications. They did not say if all of the objections based on domestic violence and orders of protection exceeded the five times in seven years threshold. An objection does not guarantee that the concealed carry permit will be denied.
But proponents of concealed carry believe the law is fair, arguing that an arrest isn't the same as a conviction. Prosecutors may choose not to press charges, and jurors may acquit a defendant, because they believe the claim of domestic violence was false. Punishing an individual because he was falsely accused would be unfair and a violation of his or her rights.
Individuals whose applications are denied have the right to appeal to the Board and, if the permit is still denied, then to the courts. Because some believe the law offers a loophole that will put firearms in the hands of those they believe are dangerous, the area is rife with the possibility of denials based on less than that threshold, in the hopes that the applicant will not file an appeal if the Board denies the application.
The appeal process will no doubt involve rehashing and dissecting those prior arrests, with the police arguing that your arrest history marks you as a violent repeat offender, and that allowing you a concealed carry permit would be dangerous to the public.
Contact an Attorney
Contact Chicago criminal defense attorney David L. Freidberg to help with any criminal charges, especially domestic violence.  You need an experienced criminal law attorney to help prove your innocence and protect your rights and freedom.  We are available 24/7 and can be reached at 312-560-7100 or via email: dfreidberg@freidberglaw.com.