It's a hot Chicago night, and you and some friends are outside, laughing and joking in an attempt to beat the summer heat. Two police officers approach and ask what's going on. Not wanting trouble, you and your buddies turn and walk away. The officer repeats his question, a bit louder now, and the officers quickens their pace. Scared, you and your friends begin to run. The cops quickly follow, and when you're detained they frisk everybody and find marijuana in your back pocket. Suddenly, what started as a fun night with friends ends with you in the back of a police cruiser, charged with possession of marijuana.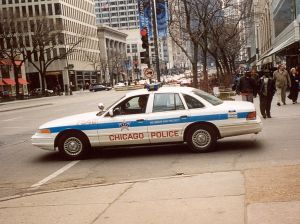 Unfortunately these types of stop and frisks are all too common, especially in Chicago's high crime areas. If you're arrested following a stop and frisk, you need an experienced criminal defense attorney to closely examine your case to determine whether the police's actions were lawful.
Police Right to Stop and Frisk in Chicago
Police officers have the right to stop and question any person they encounter, provided they have a reasonable suspicion that the individual was engaged in criminal activity. This means the officer must be able to clearly explain why he believed criminal activity was happening; he cannot simply make a stop based on a hunch or intuition. These are known as Terry stops, after the United States Supreme Court case that authorized these investigatory stops.
The officer may perform a frisk (or protective pat down) only if he has reasonable grounds to believe the individual is armed. Even then, the pat down can only be of those areas on the body where a weapon could be hidden.
Just hanging out on the street corner is not generally enough to authorize the police to stop and question you. But in 2000 the U.S. Supreme Court ruled in Illinois v. Wardlow that the police can consider the individual's behavior in context of the location when deciding whether there is reasonable suspicion to make a Terry stop. Suddenly, hanging out on the street in a known drug area became suspicious – bad news for the many law-abiding Chicago residents living in such areas.
Defending Against Chicago Stop and Frisk Arrest
There are many considerations that come in to play if you are arrested following a stop and frisk. Were you doing anything that could give rise to a reasonable suspicion that you were engaged in criminal activity? Were you in an area known for high criminal activity? Were you acting in a manner that made it appear you were engaged in criminal activity – pacing back and forth, looking at your watch repeatedly, or staying in the same location for a lengthy period of time?
Your behavior on the night of the arrest, as well as the location where it occurred, must be examined closely to determine if either of them could have given the police reasonable suspicion that you were committing – or about to commit – a crime. If the police lacked reasonable suspicion to stop you, the criminal case can be dismissed.
If the stop did rise to the level of reasonable suspicion (and even if it did not), the resulting frisk must also be closely examined to determine whether it exceeded the police's authority. The police may only frisk on top of clothing, and they cannot pull out or manipulate anything they feel during the pat down unless it is reasonably clear from feel that it was a weapon or drugs. It would be hard for police to determine through a pat down that the small lump they felt in your pants pocket was marijuana. If we can show that the police's discovery of evidence during a pat down exceeded their authority, the criminal case can be dismissed.
Experienced Chicago Stop and Frisk Attorney
If you are arrested in Chicago, or anywhere in Cook, Lake, or DuPage counties, following a stop and frisk, you need an experienced criminal defense attorney who will thoroughly examine the details surrounding your arrest. If any part of the police's conduct exceed their authority under the stop and frisk laws, David L. Freidberg will uncover it and work zealously to get your case dismissed, or the charges reduced. Feel free to call 312-560-7100 or contact the Chicago Law Offices of David L. Freidberg, P.C. today to discuss how we can help.  We are available 24/7 for your convenience.