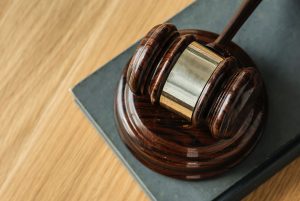 Erick Maya has successfully appealed his conviction by arguing that he suffered from ineffective assistance of counsel. This is despite the fact that he was represented by one of the most highly-regarded criminal defense attorneys in Illinois, George Lenard. Maya was accused and convicted of murdering Romeoville 15-year-old Briana Valle in 2014 in a highly publicized criminal trial. The case brought to light several issues in the age of the internet including Facebook stalking.
According to the prosecution, Valle met the young woman on Facebook when she was 13 years old. The two carried on a romantic relationship of sorts until, at some point, the relationship went downhill. The prosecution accused Maya of threatening to rape Valle and kill her family and then shoot her to death. They say that Maya then hired a taxi driver to bring him to Valle's home. He got cold feet and left but, later, he went back and carried out his threat. He was charged in the murder of Briana Valle and the attempted murder of her other family members, including her mother whom he shot in the neck.
Attorneys for Maya appealed the verdict, which saw the defendant sentenced to 122 years for the murder and attempted murder. The appeals court has not yet overturned the verdict in the trial nor have they ordered a new trial. They did, however, rule against the circuit court's decision that Maya received a fair defense.