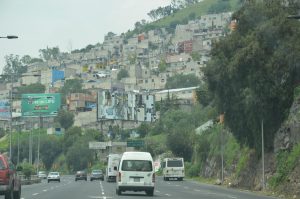 Back in 2013, a woman was found dead in her Southwest Side Brighton Park apartment with her throat slashed. The deceased woman's husband disappeared before her body was found and the police put out a warrant for his arrest. Authorities suspected that the husband fled to Mexico after killing his wife, and so the Chicago FBI's Violent Crimes Task Force coordinated an international manhunt to look for him. It took a few years, but the wanted man was arrested in Mexico earlier this year and was extradited back to the United States just last week, reports Fox 32. According to the Cook County Sheriff's Office, the man was charged with one count of first-degree murder and is currently being held without bail.
What is Extradition?
Extradition is the transfer of a wanted person from the country in which the individual is hiding to the country that wants to put them on trial. Extradition can also occur between states within the United States. Whether or not a country agrees to turn over a wanted person often depends on whether or not the countries involved have signed an extradition treaty with each other and what the provisions of that treaty are. The United States has extradition treaties with many countries around the world, including Mexico.
The United States' Extradition Treaty with Mexico
While the extradition treaty between the United States and Mexico is a complicated legal document that contains 23 articles and an appendix, the Texas District & County Attorneys Association's website provides a helpful synopsis. This synopsis notes that the American-Mexican treaty contains a list of extraditable offenses and that a person can also be extradited if the crime that he or she is accused of committing is not a listed offense but is punishable by at least one year in jail.
Alternatives to Extradition
When the U.S. government wants to prosecute an individual who is physically in Mexico, they do not always pursue extradition, as the extradition process can take a long time and be very cumbersome. Depending on the situation, an alternative to extradition, such as deportation or an article 4 prosecution, may be pursued. The U.S. government may ask Mexico to deport a fugitive if the wanted person is an American, however, the Mexican government will not deport one of its own citizens. Another alternate option is an article 4 prosecution. Under Article 4 of the Federal Mexican Penal Code the Mexican government can legally prosecute someone for crimes committed outside of Mexico if the defendant is being held in Mexico and the crime has links with Mexico or Mexican citizens.
Need Legal Advice?
If you have been accused of a committing a crime in Illinois and are looking for legal representation contact the law office of David Freidberg today. Mr. Freidberg has years of experience working with criminal defendants and would be happy to discuss your legal options during a free and confidential consultation. Call our Chicago office at (312) 560-7100.
See Related Links
First Degree (Capital) Murder Laws in Illinois
Chicago Man Arrested in Cold Case Murder
(photo courtesy of Kevin Connors)