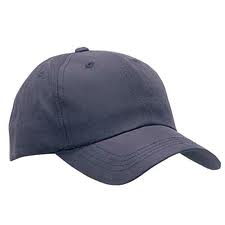 The Chicago Tribune reports that the Naperville police are offering a $1,000 reward for information about the motorist who exposed himself to a 15-year-old girl on July 15 near Prairie and Charles Avenues. Apparently the suspect, a white male in his mid-40's to early-50's, drove past the girl as she was riding her bike down the street, stopped a short distance in front of her, and emerged from his vehicle wearing only a baseball cap. The police note that the man covered his genitals and did not say anything as the girl biked past him. While the girl was not physically harmed, the man will still likely face a public indecency charge if the police are able to find him.
Public Indecency in Illinois
Public indecency, referred to as indecent exposure in some states, is a criminal offense in Illinois. While some people view flashing as a harmless act, exposing yourself under some circumstances can land you in a lot of legal trouble. Under Illinois law 720 ILCS 5/11-30 any person who is 17-years-old or older commits the crime of public indecency if he or she engages in either of the following acts in a public place:
An act of sexual penetration or other sexual act, or

A lewd exposure of the body with the intent to arouse or satisfy his or her own sexual desire.
Public indecency is a Class A misdemeanor in Illinois for a first or second offense and is then elevated to a Class 4 felony for third and subsequent offenses.
Did the Naperville Flasher Commit an Act of Public Indecency?
If the police are able to find the Naperville man who recently exposed himself, would a court likely find that he committed an act of public indecency? In order to answer this question we must run through the required elements listed in Illinois' public indecency statute. The man would likely meet the age requirement as the law requires that the offender be at least 17-years-old and according to the police report, the suspect is in his mid-40's to early-50's.
Next, a court would determine whether or not the exposure occurred in a public place. While it may seem obvious that a street is a public place, it is important to look at the precise language of Illinois' indecent exposure statute in order to determine what constitutes a public place. The statute defines as public place as any place where the conduct may reasonably be viewed by others. Given this definition, a court would likely find that the street where the man exposed himself qualifies as a public place.
Lastly, the court would have to determine whether the man exposed himself with the intent to arouse or satisfy his own sexual desire, as it seems clear that the man did not engage in sexual penetration or another sexual act. More information would be needed in order to make this determination and the prosecution as well as the defense would present evidence supporting their respective arguments to the court.
Need Legal Advice?
If you have been charged with public indecency in Illinois it is a good idea to discuss your case with an experienced criminal defense lawyer. Contact the Law Offices of David Freidberg today at (312) 560-7100 to schedule a free consultation.
See Related Links