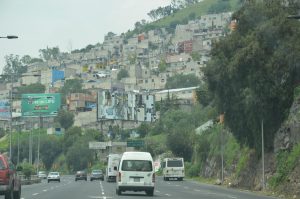 Back in 2013, a woman was found dead in her Southwest Side Brighton Park apartment with her throat slashed. The deceased woman's husband disappeared before her body was found and the police put out a warrant for his arrest. Authorities suspected that the husband fled to Mexico after killing his wife, and so the Chicago FBI's Violent Crimes Task Force coordinated an international manhunt to look for him. It took a few years, but the wanted man was arrested in Mexico earlier this year and was extradited back to the United States just last week, reports Fox 32. According to the Cook County Sheriff's Office, the man was charged with one count of first-degree murder and is currently being held without bail.
What is Extradition?
Extradition is the transfer of a wanted person from the country in which the individual is hiding to the country that wants to put them on trial. Extradition can also occur between states within the United States. Whether or not a country agrees to turn over a wanted person often depends on whether or not the countries involved have signed an extradition treaty with each other and what the provisions of that treaty are. The United States has extradition treaties with many countries around the world, including Mexico.