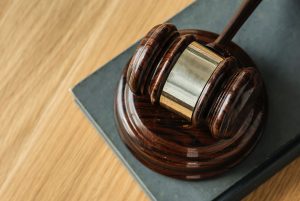 Monday, a judge delayed the trial of former Lake County councilman Jamal A. Washington. Washington is being charged for the third time with domestic battery. The initial date had been set for April, but Washington's attorney asked for a continuance because he plans on calling more witnesses than he had originally listed.  
The 46-year-old Washington has been convicted twice of domestic battery. In this case, Washington is accused of striking Gary Councilwoman LaVetta Sparks-Wade and holding her against her will for nearly 16 hours in her own home. 
The continuance will allow the prosecution to depose the witnesses prior to the trial and allow the defense to introduce what is more than likely to be exculpatory evidence on Washington's behalf. 
Judge Issues Gag Order 
Washington's attorney requested a gag order to prevent Washington's alleged victim from testifying in the media. The gag order not only applied to the victim but to all parties involved in the case, including Washington. 
Washington is being charged with two felony counts of criminal confinement, two counts of battery, one count of intimidation, and one count misdemeanor battery. 
Prosecutors attempted to block the motion to silence Sparks-Wade on First Amendment grounds but failed to persuade the judge. Prosecutors also argued that the gag order was meant for the sole purpose of targeting Sparks-Wade who had disparaged Washington in the news. Over concerns that Washington may not be able to get a fair trial, the judge issued the gag order to prevent the case from being tried in the media, but this is only after Sparks-Wade made her voice heard. 
The Case Against Washington
Washington is accused of striking Sparks-Wade, a former girlfriend, with his fists and a cell phone. Authorities say that he held Sparks-Wade against her will for a period of 16 hours in her Gary home. Washington has pleaded not guilty to the charges, so the next step will be getting the case before a jury.
Washington was convicted twice before of domestic battery and served a brief stint in jail on a probation violation stemming from the battery conviction. Washington failed to pay his probation fees, which is common reason why probations are violated. In most cases, it is one of the few probation violations that courts won't necessarily send you back to prison for, but for a man who has the means to pay the fees and refuses, judges tend not to look fondly on that. Washington also failed to complete his court-ordered community service and there were allegations that he engaged in a new form of criminal conduct. 
Talk to a Cook County Criminal Defense Attorney
If you are being charged with a crime in Cook County, you should know that you still have rights under the law. You are entitled to dispute the charges against you and to face a jury of your peers. You stand a much better chance with a skilled and committed criminal defense attorney arguing your case. David Freidberg has represented hundreds of Chicago residents charged with crimes. Call today to learn more about how we can help.