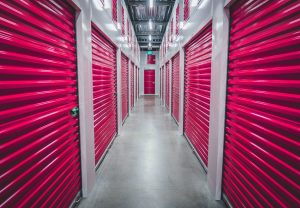 Federal agents have seized 100 electronic devices after executing a search warrant of R. Kelly's property. The seizure has resulted in a postponement of R. Kelly's trial while investigators and prosecutors determine whether or not there is any new information that can potentially be used to charge Kelly with more crimes. 
The information came out during a routine arraignment during which Kelly was being charged with abusing a minor victim over the course of four years beginning in 1997. 
The trial had been set for April 27 but is now likely to be postponed while investigators determine whether or not there is anything actionable on the iPads, cell phones, and other electronic devices found in the raid. 
While authorities did not disclose the location of the raid, Kelly's attorney indicated that it was an airport storage facility at O'Hare that holds Kelly's tour equipment. 
What Will They Find?
According to Kelly's attorney, they will not find anything. Steve Greenberg, the New York attorney representing Kelly told the press that is where Kelly keeps his tour equipment, stage equipment, and computers used by tour staff. 
However, the stakes have already risen for Kelly since a new victim has been added to the indictment. 
Kelly faces criminal charges here in Cook County and in New York. The New York trial has been scheduled for July. Depending on how long investigators need with the new evidence, the New York trial may end up happening before the Chicago trial. Kelly is charged with racketeering and conspiracy in New York. He has entered a not guilty plea on the charges here in Chicago.
Conspiracy Charges Here in Chicago
In addition to sexual abuse charges, Kelly faces 13-count federal indictment alleging that he paid off witnesses and victims here in Chicago to change their stories in a child pornography trial against him. The indictment also alleges that Kelly paid hundreds of thousands of dollars to recover sex tapes that show underaged girls having sex with Kelly. 
The newest charges allege that Kelly met a girl identified as "Minor 6" in 1997 when she was 14 or 15 and sexually abused her for four years. 
In New York, Kelly faces charges that he targeted underaged girls at his concerts and groomed them for later sexual abuse. 
In Chicago, Kelly faces charges in connection with the sexual assault of four women, three of whom were underage. 
There are still more charges pending in Minnesota where Kelly is accused of soliciting sex from a teenager who asked for his autograph. 
Kelly has pleaded not guilty to all charges. Kelly has been denied bond and will stay behind bars until the trial is over.
Talk to a Cook County Criminal Defense Attorney
If you are being accused of a sex crime, you need a serious criminal defense attorney who will ensure that your rights are protected and that you receive a fair trial. Call the Chicago defense attorney David Freidberg at (312) 560-7100 to schedule an appointment today.