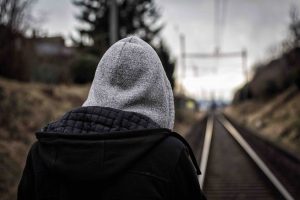 A Chicago jury has convicted Shomari Legghette of the first-degree murder of Chicago police officer Paul Bauer. Legghette attempted to say that the shooting was in self-defense, but the jury listened to evidence that Bauer had pursued Legghette after other officers called in suspicious activity around the Thompson Center. Bauer was in uniform at the time of the shooting but was wearing a jacket over his uniform, bolstering the defense's argument that Legghette had no reason to believe that Bauer was a police officer. 
Bauer pursued Legghette on foot and a fight broke out. The two ended up tumbling down the stairs. The prosecution asked jurors to focus on the 25 seconds between when the fall happened and the sound of gunfire. Much of the incident was caught on video. Prosecutors said that Legghette should have figured the situation out when he saw Bauer with handcuffs and noticed his police radio on full volume. 
Legghette Fails to Testify
After the verdict was handed down, Legghette's defense attorney noted that the verdict may have been different if Legghette had chosen to testify on his own behalf, but that never happened. Legghette was the only person who could have testified concerning what exactly happened in the stairwell after he fired on Bauer, but there was a significant risk in putting him on the stand. 
Legghette's defense attorney was forced to make the argument that a "reasonable person" would not have recognized Bauer as a police officer. He also tried to make the argument that Bauer never identified himself as a police officer.
Even had Legghette been exonerated of the slaying, he still would have faced charges for being a felon in possession of a weapon. Police said that Legghette was carrying a "weapons system" which, in this case, meant that he had a Glock with an extended magazine, a bullet-proof vest, and a weapon resembling an ice pick. 
Legghette Pees on a Wall
Police approached Legghette after they found him peeing on a wall. They told Legghette that they wanted to talk to him, but Legghette said he did not want to and then took off running. They radioed the incident to nearby officers and it was Bauer who attempted to apprehend Legghette. 
Six witnesses testified that they saw the pursuit. One of the witnesses was a cab driver who captured part of the pursuit on his dashcam. No one caught the shooting on tape, but the cab driver's dashcam caught the sound of seven shots ringing out.
Since Legghette has been convicted of first-degree murder of a police officer, he will likely face life in prison without the possibility of parole.
Talk to a Chicago Criminal Defense Attorney Today
If you have been accused of a serious crime in the Chicago area, call David Freidberg at (312) 560-7100 today to learn more about how we can help you protect your rights and explain your side of the story.