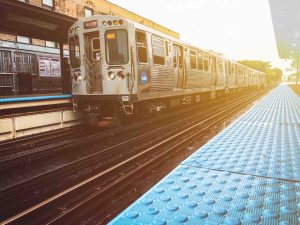 A man who was shot during a fight on the red line has been charged with aggravated battery.
Chicago police said that while fighting, one man shot the other in the stomach. The victim, 38-year-old Roy Lee, was able to wrestle the gun away and beat the shooter with it. Both were taken to the hospital.
In a bizarre turn of events, Lee was charged with aggravated battery/use of a deadly weapon. The man who shot Lee had a license to carry a concealed firearm. At this point, it is unclear if the shooter will face charges, as well.