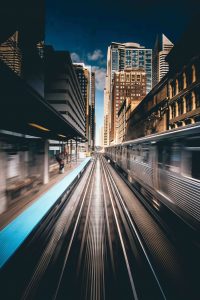 Chicago law makes a distinction between merely possessing a firearm illegally and using a legal firearm for illegal purposes. If the crime is of unlawful shooting whilst in possession of an illegal firearm, the penalties are increased. This is because it is considered to be an aggravating factor to use an illegal firearm to commit any crime under the provisions of the handgun law.
To be absolutely clear, a person in Chicago can be prosecuted for both possessing an illegal firearm and using a legal firearm to commit a crime. Because Chicago has been dubbed the "Gun Crime Capital of the World," the authorities are anxious to ensure that crimes of gun violence are severely punished. That is not to say that Chicago is willing to engage in full gun control.
For example, the illegal possession of a handgun is a Class 4 Felony in Chicago and can carry a term of imprisonment of up to three years. The possession of other firearms is considered to be a Class A misdemeanor, which could lead up to a year in jail as well as a fine of up to $2500. Your lawyers may be able to negotiate a plea to a lesser charge.