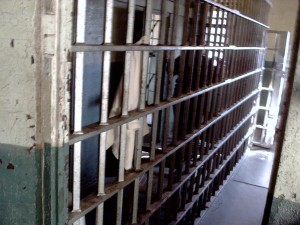 Bail violations are violations of the terms of your release from prison while you are awaiting trial. There can be many conditions imposed as part of your bond, and a violation of any one of them can result in serious criminal penalties, including being sent or returned to prison.
What is a Bond Violation?
If you have ever seen a modern "cop" drama on television, you are aware of the concept of bond, or bail. After you are arrested, in most cases you can give the state of Illinois some amount of money to hold as a type of collateral, or insurance, to ensure that you will appear for your court date, or comply with other conditions while you await trial.  If you follow all of the conditions of your release and show up for trial, that money is refunded to you. If you break any of the conditions of your bail or fail to appear for your trial, you could not only forfeit the bail money, but you could face even more criminal charges than you are already facing.