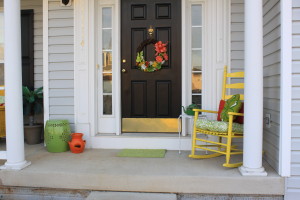 If a police officer shows up at your door and demand you open it, you may feel as if you have no option but to allow the officer into your home. Many people are intimidated by the authority of the police or frightened at the idea of disagreeing with the police. Whatever the reason, most people are either unaware of their constitutional rights when a police officer is at the door or they forget to assert them. While there are some exceptions to the rule, in general, it is illegal for the police to enter your home without a search warrant.
What are Your Rights?
The Fourth Amendment to the United States Constitution protects you from unlawful searches and seizures. This right is extended to you on the state level by operation through the Fourteenth Amendment. This means that if the police do not have a search warrant and you do not consent to allow them into your home when asked, then they are breaking the law if they enter.