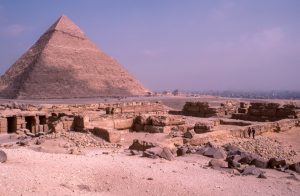 The pyramid scheme has become one of the favorite conduits for confidence fraudsters to make illicit money on a grand scale. That is why organizations like the Federal Trade Commission were set up to fight this type of crime. Chicago, like many parts of the USA, is not immune to this scourge. For the defense attorney, pyramid scheme cases in Chicago present unique challenges which, although difficult, are not insurmountable. The fraudsters are always coming up with new ways to mask their true intentions and hoodwink an unsuspecting public. A case in point are the chain letters that ask for group contributions. There will be some people at the top who have the highest culpability as the masterminds of a criminal enterprise. The middlemen and middle women will have a range of roles that may determine their level of culpability once before the court.
The Criminality of Recruiting Unsuspecting Victims
The pyramid scheme may be deemed a form of confidence fraud because it promises that which is impossible to deliver. Like the Ponzi scheme, it is marketed on the basis of profit levels that are just not sustainable. The crime therefore reduces public confidence not only in the judicial system but also in the other structures that are designed for societal functionality, like the economic system. The requirement may not necessarily be monetary. Sometimes it is a call for your time or expertise in a particular field. Therefore, the crime focuses on the implicit deceit rather than merely restricting the jurisdiction to money alone.