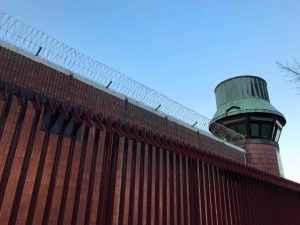 Having a loved one incarcerated can cause a lot of strain on your relationship, whether you are married, dating, or even if you are divorced. Knowing how to deal with such a circumstance in Chicago can mean the difference between a stressful life and one that is a little bit easier to handle. Today, we will discuss how you can handle dealing with an incarcerated loved one so you can make the proper adjustments for yourself and your family.
Avoid Treating it as a Loss
One of the worst things you can do for yourself and for your loved one in jail is treat this as a loss. You did not lose your loved one. He or she is still alive. You can still talk on the phone, write letters, and physically visit him or her in prison. You cannot mourn this situation like you would the death of a loved one. There is one thing you must know: Others might not offer much support when a loved one is in jail like they would if your loved one had died.