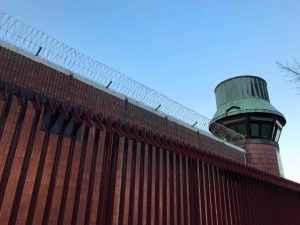 There has been a preliminary hearing to consider whether the civil rights of a prisoner who has been in solitary confinement for eight years were violated. This was not a final ruling but rather permission to proceed with the case. That means that there was either probable cause or serious constitutional issues that had to be dealt with by the court on the case.
The full court reversed a summary judgement that had earlier been passed against a federal inmate. The prisoner had brought a petition about his constitutional due process and rights. Aaron Isby had been convicted of robbery as well as serious bodily harm in 1989. He was imprisoned at the Pendleton Correctional Facility.
When an inmate, Isby had had an altercation with a counselor. He was gassed and apprehended by a cell-extraction team. A dog died during the incident. The inmate actually stabbed two officers. This led to a charge and conviction of attempted murder as well as battery. Another 40 years were added to his sentence.