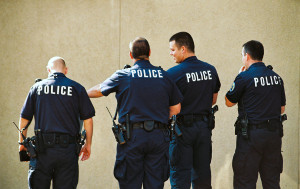 There have been several incidents recently where a Chicago Police Officer has been involved in conduct that was either illegal or borderline illegal. This should not reflect on the hundreds of officers that are outstanding in the performance of their duties, but unfortunately, it does. The responsibility should be laid at the feet of the administrators that turn a blind eye to problem officers who create an atmosphere of mistrust in their communities.
The Chicago Police Department recently came under fire over the perceived "code of silence" with respect to giving any evidence of potential police corruption within a precinct. A federal court judge has given a green light for Chicago's Mayor Rahm Emanuel to be called before the court to give testimony regarding this practice. This court ruling may have significant ramifications for the way the police department will be required to conduct their investigations into internal affairs going forward.
The actions of police departments across the nation have been placed under microscopic scrutiny due to several highly politicized incidents involving law enforcement and the neighborhoods that they patrol. In several incidents, the police have been exonerated. Even so, some believe that cover ups do occur. In such a climate, any possibility that evidence of true police misconduct is being covered up by a "code of silence" will lead to mistrust, especially in those communities that need the police the most.