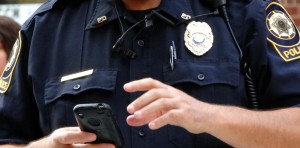 That old saying that "one bad apple spoils the whole bunch" is what may be happening in the communities where mistrust of the police is so prevalent. When you have a single police officer, or several officers committing misdeeds, including murder, against members of the communities they are sworn to "serve and protect," and those deeds go unchecked by fellow officers or the precinct watch commanders who are responsible for controlling and reigning in the bad conduct of their officers in the field, the communities will equate those misdeeds to the entire force. This is human nature, and to be expected. It is up to the police precincts to foster and maintain a more cooperative relationship with their communities. In order to do this, they must bring those officers responsible for criminal activities within those neighborhoods, to justice. It is inexcusable to make any attempt to justify criminal activity committed by law enforcement, and to expect the communities to support those same law enforcement officers. A "code of silence" has no place in law enforcement.
Chicago Police Department and its Code of Silence
A "code of silence" amongst law enforcement officers will go a long way in perpetuating acts of misconduct and the cover-up of police officer misdeeds and actual police criminal conduct within certain precincts. This unwritten code prevents a police officer from "snitching" on another police officer if he is aware that, that officer has engaged in some form of misconduct. Fear of retaliation and intimidation for providing evidence of police misconduct has no place in law enforcement. If such conduct is allowed within the ranks of our police officers, you will see a total breakdown between law enforcement and the communities.