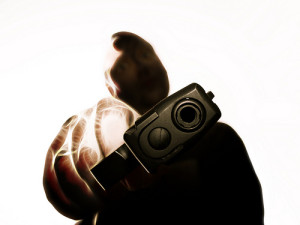 An elderly woman was a victim of an armed robbery while walking down a Skokie street earlier this month. The perpetrator reportedly approached the woman, showed what appeared to be a gun and demanded the victim's bag before riding away on his bicycle.
Disproving Suspect Identification in Skokie Aggravated Robbery Charge
There are a number of elements the prosecution must prove in order to prove beyond a reasonable doubt that a defendant is guilty of a Skokie armed robbery charge. For the sake of this discussion, we will assume that the prosecution would be able to prove that the defendant knowingly took property that did not belong to him, and that he made the victim believe that he was carrying a gun (an essential element in proving aggravated robbery)
In all criminal cases, a skilled criminal defense attorney will work diligently to obtain an outright acquittal or dismissal of charges prior to prosecution. Based on the facts of this case, discrediting the victim's positive identification of her assailant may result in the prosecution dismissing the case or, if brought to trial, the jury finding the defendant not guilty beyond a reasonable doubt.
Eyewitness testimony is often the only evidence the police and prosecution have to support an arrest and conviction, yet due to the fact that victims are attempting to recall details of a traumatic event, it is often unreliable. An arrest made based on this particular victim's identification would be extremely suspect, and an experienced attorney would argue to the prosecution, the judge in pre-trial motions, and the jury, if the case went to trial, why this victim's identification is unreliable and the case warrants a finding of not guilty.
The victim described the assailant as a 6-foot-tall, thin, dark-complexioned male between the ages of 18-20. He was wearing a black baseball hat, sunglasses and, according to the police report, "possibly" a white shirt and white pants.
This is an extremely vague description – the victim mentions no identifying marks, such as scars, tattoos, or other unique features that could distinguish the assailant from any other tall, thin black man. He was wearing sunglasses and a baseball hat, further obscuring his face. This will make it difficult for the victim to make a positive identification.
On top of that, the victim was unsure if the assailant was wearing white pants and a white shirt. This uncertainty throws into doubt her ability to provide an accurate description of the assailant, and thus makes any future identification of him suspect.
An adept criminal defense lawyer would argue all these points at trial to discredit the victim's identification. In addition, he would review the method of identification – whether an in-person or photographic lineup – to ensure that the victim was provided only with a selection of men fitting the assailant's description, and not men of varying builds and ages, or displaying any other identifying characteristics. He would also review photographs or recordings made of the lineup (or, if retained once the arrest is made, participate) to determine whether the police may have somehow led the victim to choose the suspect from the lineup.
Skokie Armed Robbery Attorney
Armed robbery is a serious charge, and conviction carries a lengthy prison term without the possibility for probation. If you have been arrested or charged with armed robbery, contact Skokie criminal defense attorney David L. Freidberg. With more than 17 years of experience successfully defending against Skokie armed robbery charges, Mr. Freidberg will closely examine all the evidence in your case and work diligently to achieve an acquittal or to get charges reduced or dropped entirely. With offices in Skokie, Chicago and DuPage County, the Law Offices of David L. Freidberg, P.C. is ready and able to fight for you. Contact our office today at 312-560-7100. We are available 24/7 for your convenience.