A Saint Xavier University football player and criminal justice major, Jonathan Gilbreth, was charged with one felony count of burglary on June 26, 2015, according to a news report. At around 3:10 a.m., police responded to a security alarm at an Oak Lawn tobacco store where they saw a man running from the area behind the store. After a brief foot chase, police caught Gilbreth at a nearby backyard and found him in possession of tobacco products from the store. A witness also saw Gilbreth hit the glass door to the tobacco store just before the security alarm went off.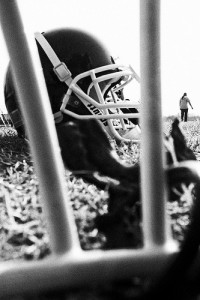 Burglary laws in Illinois
According to Illinois statute, a person commits burglary if he or she:
Enters or remains in a building, house trailer, watercraft, aircraft, motor vehicle, railroad car without authority; and
Does so with the intent to commit a felony or theft inside.
Entering without permission is not enough – prosecutors have to be able to prove that the individual entered (or remained) with the intent to commit theft or some other felony. Here, the police witnessed Gilbreth running from behind the store and found him in possession of products from the store. It is likely the police will have a strong case with circumstantial evidence where Gilbreth's actions are only consistent with an intent to steal. Additionally, the intended crime does not have to occur – it is enough that an unauthorized entry occurred with a corresponding criminal intention.
Possible defenses to burglary may include negating the first element of the offense by proving that the individual had the consent of the owner or occupier of the property to enter. In these cases, there would be no unauthorized entry. Even if the defendant misunderstood the owner and erroneously believed he had permission, the belief in the consent, if reasonable, may be enough to defeat a charge of burglary.
Also, burglary requires that a person have the specific intent to commit theft or a felony once inside the property. If a person was intoxicated, it may be a valid defense to the degree that it kept the defendant from forming the specific intent.
Penalties for Burglary as a Felony
If proven, burglary is considered a Class 2 felony in Illinois, which is punishable from three to seven years in prison. However, if the individual had not been convicted of a class 2 felony or greater within the previous ten years, up to four years of probation may be available.
However, if the burglary involved someone's home, it is considered residential burglary, which is much  more serious. It becomes a Class 1 felony, which is punishable from four to fifteen years in prison and probation is unavailable.
Chicago Burglary Attorney
If you or a loved one has been arrested on suspicion of burglary, contact Chicago criminal defense attorney David L. Freidberg. With more than 17 years' experience as a Chicago defense attorney in burglary cases, David L. Freidberg has built a reputation as an aggressive defense attorney who will explore all avenues of possible defense, especially since a burglary conviction has very serious consequences. Contact our Chicago, Skokie or DuPage County office 24/7 at 312-560-7100 to schedule a free initial consultation.
Photo Credit: bibendum84 via Compfight cc