Ronald E. Kelley Jr., originally from Carterville, IL, was convicted of burglary and attempted residential burglary on April 7 according to a news report.  On June 24, he was sentenced to fifteen years in prison for attempted residential burglary and eight years for burglary. He was also required to serve a three-year period of mandatory supervised release on each count.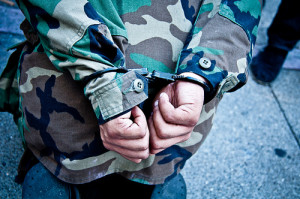 Kelley was charged with burglarizing an automobile before trying to enter a home in Murphysboro, IL. A woman who lived at the home told dispatchers that she saw a man halfway through her bathroom window. He retreated from her window and fled when she confronted him. The woman later identified the man as Kelley.
According to the police, the woman and car burglary victim gave the same description at the time of the alleged incidents. Officers later found Kelley walking down a road near the homes and searched him. During the search, they found property on Kelley which they identified as having been stolen from a third victim.
Illinois Burglary Law
Under Illinois law, a person commits burglary if he or she enters or remains in a building, house trailer, watercraft, aircraft, motor vehicle, or railroad car without authority, and does so with the intent to commit a felony or theft inside. If convicted, burglary is considered a Class 2 felony in Illinois, which is punishable from three to seven years in prison.  Up to four years of probation may be available if there are no convictions of a class 2 felony or greater within the previous ten years. However, if the burglary involved someone's home, it is considered residential burglary, which is much more serious and considered a class 1 felony. Residential burglary is punishable from four to fifteen years in prison and probation is unavailable.
Possible defenses to burglary may include negating the first element of the offense by proving that the individual had the consent of the owner or occupier of the property to enter.  In these cases, there would be no unauthorized entry.  Even if the defendant misunderstood the owner and erroneously believed he had permission, the belief in the consent, if reasonable, may be enough to defeat a charge of burglary.
Also, burglary requires that a person have the specific intent to commit theft or a felony once inside the property. If a person was intoxicated, it may be a valid defense to the degree that it kept the defendant from forming the specific intent.
The Reliability of Eyewitness Testimony
As in the case above, eyewitness testimony is often the lynchpin evidence used by prosecutors to achieve a burglary conviction.  However, according to the Innocence Project, eyewitness misidentification is the greatest contributing factor to wrongful convictions proven by DNA testing.  Eyewitness testimony plays a role in more than 70% of convictions overturned through DNA testing nationwide. In eyewitness identifications, witness memory is often impacted by a variety of factors that occur from the time of the crime onwards, and human memory is vulnerable and easily contaminated. Therefore, eyewitness testimony is often not as accurate as juries often believe it to be, and police eyewitness identification procedures can have a major effect on the accuracy of identifications.
Chicago Burglary Attorney
If you or a loved one has been arrested on suspicion of burglary, contact Chicago criminal defense attorney David L. Freidberg. With more than 17 years' experience as a Chicago defense attorney in burglary cases, David L. Freidberg has built a reputation as an aggressive defense attorney who will explore all avenues of possible defense, especially since a burglary conviction often hangs on often-unreliable eyewitness identification. Contact our Chicago, Skokie or DuPage County office 24/7 at 312-560-7100 to schedule a free initial consultation.
Photo Credit: glennshootspeople via Compfight cc