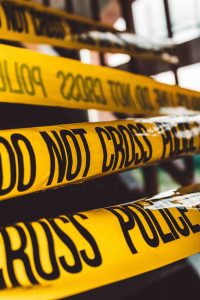 Any case involving the use of a deadly weapon like a knife, shotgun, or other firearm is taken quite seriously in Chicago. In 2016, there were over 1,400 deaths in Illinois that were the result of firearms. The use of a deadly weapon during the commission of a crime inevitably increases the severity of the sentence given to the accused. This will include criminal acts of domestic violence, assault, rape, and sexual assault.
A criminal defense attorney in Chicago can discuss the laws that relate to weapons charges and provide counsel about the ideal strategy for your defense.
New Gun Laws in Illinois
As of January 1 of this year, there will be changes in Illinois law. Two new gun laws will affect the waiting period for those who want to purchase a firearm. The law will also impact gun owners who are considered "dangerous" by police and members of their family.
The first law will create a mandatory waiting period of 72 hours on all firearms, not only handguns. There will also be an elimination of the waiting period exemption. The current exemption applies to non-Illinois residents who purchase firearms at an Illinois gun show.
If someone violates the new law, they will be charged with a felony.
According to verbiage from the Illinois General Assembly, the second law will allow police or family members to request the court for a restraining order if a person poses a significant danger of causing personal injury to himself, herself or another by having in his or her custody or control the purchase, ownership, possession, or receipt of a firearm.
Under the new law, if police or family members consider a person too dangerous, they can legally strip a person of their right to possess their own firearm if the police or family are unaware of the ownership.
If the court has a reason to believe a person who is deemed dangerous by police or family has guns, the law makes it easier for authorities to obtain search warrants and seize weapons.
Gun Crime Defense Lawyer in Chicago
The law offices of David L. Freidberg represent clients who face weapons charges in state and federal court. Often, weapons charges will be added to other unrelated criminal charges to give the suspect additional time behind bars.
We will vigorously protect your rights and freedom and represent those charged with various forms of weapons charges including:
Armed robbery

Illegal possession of a firearm

Felony possession of a firearm

Illegal sale of a gun

Assault with a deadly weapon
If you or someone you care about has been charged with the illegal possession of a firearm or is being investigated for a weapons charge, contact us immediately. We will carefully evaluate the facts of your case and give you an authentic appraisal of the legal options available to you.
Work with a criminal defense lawyer who has been recognized throughout Chicagoland as one of the premiere defense attorneys in Illinois.
Schedule a free consultation or call (312) 560-7100 today. Do not give up. We can always devise a strategy to present the best defense so you can benefit from the greatest possible result.
(image courtesy of David von Diemar)