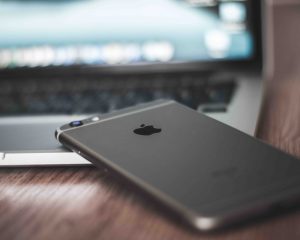 At the same time that Illinois has eliminated the statute of limitations on sexual assault, an Oak Forest man is accused of predatory sexual assault of a minor, possession of child pornography, and 23 other felony crimes related to those two main counts. The sexual assault is alleged to have been perpetrated against a minor under the age of 13.
Jason Akai was indicted earlier this month and can face between six and 30 years for each felony count of criminal sexual conduct toward a minor. He was also charged with 19 counts of felony possession of child pornography, which would tack on another 15 years.
Alongside Akai, Kimberly Schubert is being charged with predatory criminal sexual assault of a minor under the age of 13 and felony possession of child pornography. Schubert has also pleaded not guilty to the charges.
Out-of-State Therapist Sends Tip to Department of Children and Family Services
According to police, an out-of-state therapist tipped off The Illinois Department of Children and Family Services who then alerted Buffalo Grove police to the threat that Akai and Schubert posed to children. Authorities discovered that child pornography had allegedly been distributed to Akai. Buffalo Grove police got a warrant and recovered data that seemed to implicate the defendants in a criminal sexual assault that occurred in Buffalo Grove. 
Authorities have yet to release information concerning the actual assault and details are sketchy concerning how they came about the information.
Both defendants will go to prison for a long time unless the warrant and search of their property is determined to have been illegal. The circumstantial evidence, in this case, is too high. Even if the pair can claim that the data ended up on their computer without their knowledge or consent, they still have to explain why an out-of-state therapist found it necessary to turn their information over to police.
If, however, the police dumped information that turned out not to be true in the paper, it would not be the first time something like that has happened. 
Meanwhile, Illinois has lifted the statute of limitations on sex crime charges as of January 1st, 2020. These charges include:
Criminal sexual assault,

Aggravated criminal sexual assault, and

Aggravated criminal sexual abuse.
Prior to the passage of this law, there was a 10-year statute of limitations on sexual assault charges. The abuse must have been reported to law enforcement within three years of it happening. This left many victims of sexual assault, particularly children, without the ability to pursue justice against their attackers. 
In many situations, police found themselves up against the clock. Sexual assault cases are notoriously complex and victims often fear coming forward until they are emboldened to do so. With the advent of the #MeToo movement, police departments found themselves with a number of complaints and no way of prosecuting them. Victims worried that police would not be able to build cases in time. The measure passed unanimously.
Talk to a Chicago Criminal Defense Attorney Today
Despite harsher measures toward those accused of sexual assault, the accused still have rights and are entitled to due process under the law. If you have been accused, the stakes are high. Talk to a Chicago criminal defense attorney who understands the gravity of the charges. Call David Freidberg, Attorney at Law at (312) 560-7100 to learn more.
(image courtesy of Fabian Grohs)